4 Crucial Aspects That are Responsible for Building Positive Branding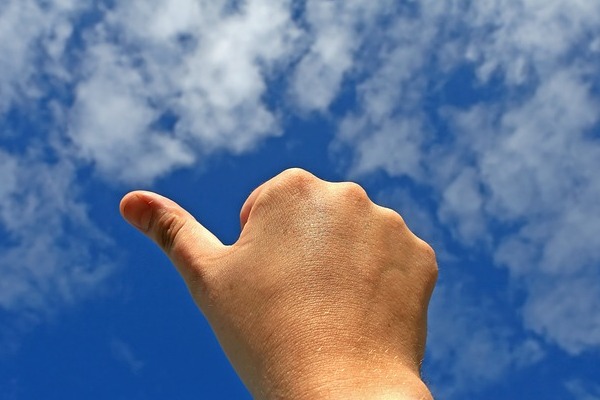 Eric Haskell beautifully explained in his article why shoppers value the brand experience alongside the product. It's clear from his analysis that online retail is as much about experience as about product quality.
He stressed the fact that this is most notable in the millennial (18-34 years of age) audience. Unlike their parents, online retail for them is more then simply getting on Amazon and getting their everyday essentials delivered. They are more spirited than and like most things in life, they seek out what brings them pleasure. Retailers who make them smile have greater chances of selling their products to them.
Although it's important to bring a smile on a customer's face, acting like a clown or bombarding them with corny jokes doesn't translate into sales. The bottomline is a positive pleasureable experience.
UX design elements
A positive online shopping experience can be hampered if the UX elements on your site are not up to the mark. UX elements are especially important because the traffic influx from the desktop environment to the handheld platform is real and the small mobile screen may not make enough room for these elements.
Color selection is an important part of UX design. Colors have psychological properties, which is why, brands often use them to connect to and bond with their audiences. Does your branding bank on any particular emotion? If yes, then highlight the emotion by selecting appropriate colors.
Keeping the mobile environment in mind, here are the three key aspects of UX design:
#Typography: My previous articles have already dealt with typography. I have discussed reducing friction in design, the much-touted flat web design, the top 2016 web design trends for SEOs and more. Throughout I have mentioned typography can make or break a website. Mobile typography is especially important because the screen is small.
#The interface: After typography, it's the interface that a UX designer needs to take care of. This is the era of flat design and the UI elements are minimalist. Minimalist design is often slammed as boring. A fluid interface can breathe life into an otherwise insipidly flat design framework.
#The layout: Again, we need to think from a mobile user's end. No matter how catchy the layout is, if it breaks or if the CSS elements don't load properly, visitors will leave your site with an unsettling experience. To fix such problems, have fixed-width layout wherein a gap occurs between each end of a site and the viewport.
If the UX design of your site is perfect, visitors wouldn't find any legitimate ground to complain.
Cross-selling opportunities
When you run a business and have a website, you expect your visitors to enquire about your products/services. A good experience signifies selling opportunities and a bad experience amounts to loss of potential selling opportunities.
But the upsides of offering visitors a positive experience doesn't end at selling - it ends at cross-selling. How'd you know what is the most opportune time for cross-selling?
It's when visitors are enjoying their stay on the site, getting informed and buying stuff. That's when the odds of selling additional products to them increase. Studies on e-commerce reveal the following:
Happy customers are likely to buy more products than annoyed or indifferent customers. On the other hand, negative experiences go viral and create a snowballing effect, ultimately crashing your prospects as a brand.
Use of visuals grow cross-selling opportunities. Actually, visuals bring clarity and supplement text content. See the power of visuals in the image below: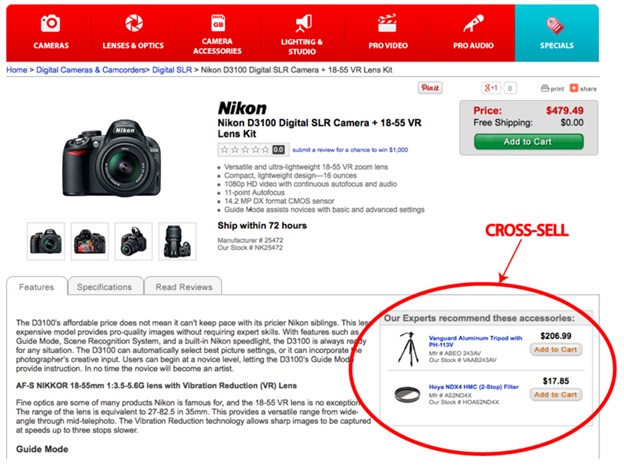 All the items on the image above have accompanying images; the images make them more presentable to visitors.
Create emotion
Brands that fail to create an emotional bond with audiences suffer. There's an overwhelming need to have emotion-driven interaction with audiences and a genre of branding called emotional branding has emerged.
Apple is among the brands that have excelled in emotional branding. The Cupertino-based tech company was once lauded for skeuomorphic design. But later they'd humanize the iOS 7 interface. John Ivy, hired for iOS 7 development explained why skeuomorphism was replaced. In his own words "There was an incredible liberty in not having to reference the physical world so literally."
Apple correctly understood that connecting to audiences on an emotional level matters, not replicating the actual world.
Here are some tips to implement emotional bonding:
Understand the emotional need of audiences. Interaction is key to understanding it. Make sure your product or service reflects audience emotions. It could be trust, humor or comfort, if they want the emotion from you, give it to them.
Use visuals. The more, the merrier. Audio visual content can come in really handy for building emotional blocks.
Customer loyalty applies to mostly top brands. Mid-level brands don't have a dedicated customer base. The chief reason behind this is that top brands invest in creating and sustaining emotional connection with their audiences.
Big data analytics
Whatever connection you aim to build with audiences, demographic details, buying history, retention rate and time spent on site are important predictors. The only way you could lay your hands on such insights is digging into big data.
Brand experience is meaningless without big data. I've noticed that whenever big data is discussed, its technical benefits like cost reduction, virality score and ROI tracking are highlighted. But there's a creative side to it and that's inseparable from the technicalities.
Big data boils down to pattern detection. Discovering new pattern guides creativity. That's the reason big data underlies creative experiments carried out by brands. The Precision Marketing Insight by Verizon Wireless is one such experiment. Through this program, Verizon sells location-based information of mobile phone users.
Big data offers value and that's highly sought after in brand building. Lacking value makes it impossible for a brand to build connection to its audiences.
Summing up
We come back to where we started from - the experience matters in branding. The four aspects of branding that we've discussed here are inherently related to positive branding. If you are a brand operating in retail industry, then follow them and bond better with your audiences.
Image Courtesy: pixabay.com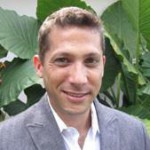 Adam Frankel is President and CEO of Frankel Interactive, a leading South Florida digital agency specializing in custom websites development, ecommerce development and digital marketing. For over 15 years he's been working with businesses and government agencies to bring their organizations online in order to build brand awareness, communicate with stakeholders, generate leads and drive sales. His belief is that all businesses need to keep up with technological trends including the continual transition from desktop to mobile, search engine algorithms changes, and social media engagement. His goal is to help them implement strategies to successfully compete in an ever crowding digital marketplace. When he isn't touting the benefits of web-based marketing, he enjoys fishing and spending time on the waters surrounding Miami with family and friends.
Comments ():
Snail-Mail
1835 N.E. Miami Gardens, Suite 514
North Miami Beach, FL 33179