Importance of Keyword Optimization and How to do It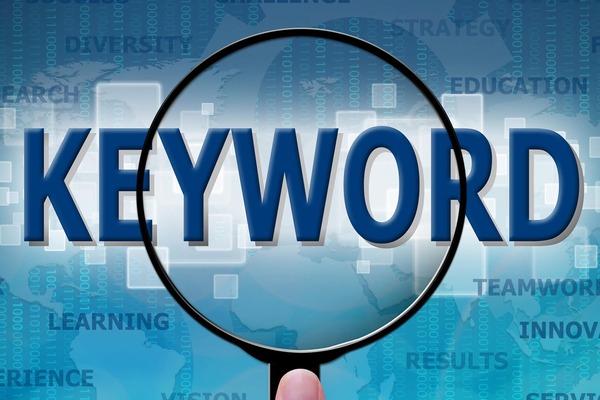 Every digital marketing strategy that you create ultimately revolves around keywords. From content optimization, social media sharing, link building to directly emailing newsletters to the target audience right in their mail box…keywords are an essential tool that help you reach out to your audience. That's why keyword optimization is a very important strategy that you just can't ignore.
Keyword Optimization: An Important Piece of the Digital Marketing Puzzle
The world of digital marketing is constantly evolving and so do keywords. With the changes in trends, old keywords are soon replaced with new ones. Uncovering new keyword opportunities will help your business explore various verticals that are yet to be covered. Keyword optimization helps you constantly update your database with new keywords that will lead to increases in traffic, leads and sales.
What is Keyword Optimization?
Keyword optimization is a three stage process that can help a business target qualified leads and drive them from search engine results to its website. It's a very important component for both paid and organic search strategies.
The three stages of Keyword Optimization are:
Research
Analysis
Selection of the best keywords
Incorporating the right keywords does not only helps to improve your website traffic and conversion rate. Other benefits include helping you to –
Measure the potential traffic flow – Popular keyword analysis can help you to measure the actual size of your potential target market.
Understand the User Behavior – Keywords are like breadcrumbs. If you follow the trail, you will get an idea of what the needs of your target audience are.
Write Effective Content – Incorporating optimized keywords can improve your SERP visibility, ranking and drive more traffic to your website. The right keywords can help you directly address your customer's needs and pain points.
Despite all these benefits, it may surprise you to learn that keyword optimization has been listed as one of the most annoying tasks of digital marketing.
The following chart breaks down what are considered to be the most annoying, challenging and time-consuming aspects of search marketing according to an opinion poll of typical search marketers –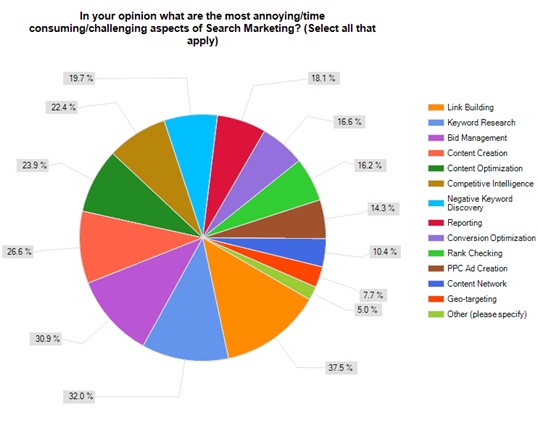 Keyword research is one of the top annoying tasks that account for about 32 percent. Another survey results chart below highlights the list of annoying things about keyword research as surveyed –
Almost every aspect of keyword research seems to be something digital marketers wish they could avoid. The tasks that top the charts appear to be editing/updating keyword lists, keyword brainstorming and discovery, and organizing keyword lists.
The above survey based facts, however, ironically contrasts with the hundreds of articles that you're going to find on the importance of keyword research in the search engine results page.
Having said that, you can't ignore that keywords are one of, if not the most valuable and high returning tool that is required for any digital marketing strategy. Below are some valuable tips that you'll find helpful in your keyword research, as well as optimization efforts going forward.
Keyword Optimization Tactics: The Best Ways to Identify and Use Keywords in Your Digital Marketing Campaign
#1 – Choosing the Right Keywords
Keyword optimization begins with using the right keywords. However, as already mentioned, figuring out which keywords to use, is pretty much the most dreaded task. It's safe to say that when people don't enjoy a task, they don't put their best efforts into it. As it relates to your marketing efforts, that means your there's a good chance the quality of your keyword selected could be affected..
The good news is that keyword-targeting tools exist to make the task less of a burden., such as:
Google AdKeyword Planner
Keyword Tool
SEMrush
Long Tail Pro
SpyFu
KeywordSpy
Bing Webmaster Tools and more
You can learn about these tools from Neil Patel's blog on the 7 tools that new businesses can use to target the best keywords. Identifying the right keywords can help boost your chances of reaching your SEO-related goals and traffic.
Keyword research is, however, more than these tools. It involves in-depth market analysis and understanding keyword success – things that need to be done manually. You'll probably find this article on the topic keyword research helpful.
#2 – Optimizing Your Business Website
Apart from the various technical tasks that your website has to cover when SEO optimizing your website (which you can learn about from Moz's beginner's guide to SEO), how do you optimize your website using the right keyword or keyword phrase?
Where to Use Keyword-phrases on your Website and How to do it
Place the keyword only once in the title tag. Try putting the keyword close to the beginning of the title tag.
Use the keyword prominently on the top of the page.
Place the keyword (at least twice or three times) in the body copy. Try out variations of the same keyword to avoid stuffing your web page with excessive referrences .
Use your keyword at least once in the image alt attribute. This will help to make your web page visible not only in the web search but also in the image search
Do not forget to insert your keywords at least once in the meta description tag.
It must be noted that the meta description tag is used as the text snippet that is displayed on the results page by the search engine. So even if the meta description is not used by the search engine crawlers for ranking, this is the thing that helps to attract readers and generate clicks into your website.
#3 – Content Creation and Optimization
Whether you have content to write or a video to produce, you'll want to do it based on the keywords that people are searching for.
You can optimize your content one of two ways –
You can first, compose your content and then optimize it using keywords that are popular in your industry.
Or,
You can research the keywords and then decide which ones would make great content that you can share online. If you are using Google Adwords Keyword Planner, you might get a total of 801 suggested keywords to start your research along with their estimated search volume.
You might want to take download the data and use in a source to generate future topics.

With this approach, you can create strong content strategies that will help you drive potential traffic to your website.
#4 - Social Media Optimization
Trying out new social media marketing tactics for your Facebook advertisements and Twitter campaigns can be great, but keyword optimization can help you from missing out on opportunities that may arise within the social network.
Key Elements to Optimize on Your Social Media Pages and Profiles with Targeted Keywords and Phrases
Make sure that you have a keyword phrase in the bio of your Twitter profile page
Check whether you have keywords in the Category, Long Description and Short Description pages of your Facebook profile. All of these pages can be edited from the 'About You' page tab.
For your Instagram profile, include the keyword phrase in the bio section.
For your Pinterest profile, make sure that there is a keyword phrase in the 'About You' box of your profile.
If you have a Google+ profile, then mention the keyword phrase in the tagline, introduction, occupation and skill section of your page. As for your Google+ pages, ensure that the keyword phrase has been placed in the introduction and the category section at least once.
When Optimizing Your Social Profiles with Keywords
Don't overstuff your social profiles and pages with keywords. This can come across as 'spammy'.
Add your keywords to your social media profiles and campaign pages in a natural way. If you are new to this, then try following the already existing social media profiles of your competittion. Analyze what they are doing to see how frequently used keyword phrases in their profiles and how they benefit from it.
Along with optimizing your social profiles and pages with targeted keywords, you can also optimize your social media updates so that they can appear on the search engine results page as well. In addition to improving the visibility of your social media page within the network, social media update optimization with proper keywords can give you wider exposure on the search engine results page.
You can start doing this by using them in your main status update. Here is an example of posts from Moz's Facebook page had been indexed in the Google Search –
#5 – Email Optimization of Subject Line
Stats show a good email subject line can lead to increased open rates. However, good keyword optimization can also improve your newsletter's visibility.
There's a good chance many recipients of your newsletter won't be paying attention to the subject line when it enters their inboxes. However, emails are often searched for after the fact. In that case, wouldn't you want your email newsletter to be quickly accessible? Of course!
An Important Tip for Optimizing Your Email Newsletter Subject Line
Never leave the important keyword(s) out of the email subject line.
There are countless emails that a person receives in his/her mailbox. Your email might get opened and read. If it's good, it might convert and if it's not that good, it might be forgotten about but left in the inbox if not deleted altogether. So suddenly, one day, the recipient remembers seeing something of interest in your newsletter and later searches for it. The keywords you Included in your subject line makes it easily accessible to the reader. Do you optimize your email subject line?
Keywords – The Fundamental Key to Every Optimization Strategy
Whatever your digital marketing strategy may be, keywords form the fundamental basis that can't be ignored. While it may be 'annoying', do your keyword research. This will help you work out the rest of your strategies.
Images Courtesy: searchengineland.com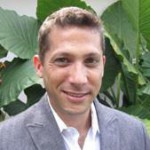 Adam Frankel is President and CEO of Frankel Interactive, a leading South Florida digital agency specializing in custom websites development, ecommerce development and digital marketing. For over 15 years he's been working with businesses and government agencies to bring their organizations online in order to build brand awareness, communicate with stakeholders, generate leads and drive sales. His belief is that all businesses need to keep up with technological trends including the continual transition from desktop to mobile, search engine algorithms changes, and social media engagement. His goal is to help them implement strategies to successfully compete in an ever crowding digital marketplace. When he isn't touting the benefits of web-based marketing, he enjoys fishing and spending time on the waters surrounding Miami with family and friends.
Comments ():
Snail-Mail
1835 N.E. Miami Gardens, Suite 514
North Miami Beach, FL 33179