Brands Should Follow these 9 Tips to Harness Facebook Live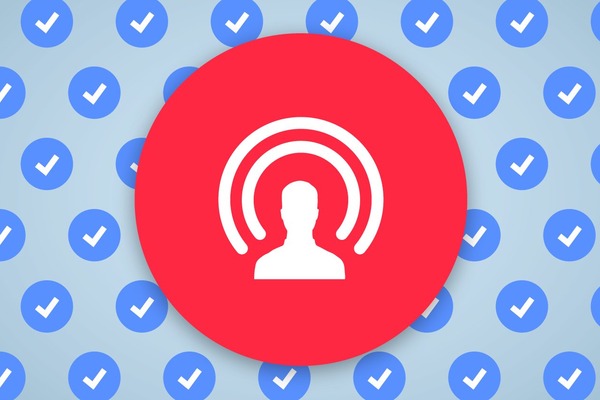 Earlier this year, Facebook introduced a new feature called Live. It allows Facebook users to connect to their followers in real-time via video. Click here to know more about this feature.
Live is a powerful marketing tool. Candace Payne's Chewbacca Mask video, created on May 20th, has garnered 160 million+ views, nearly 3 million reactions and 3.3 million shares. The user currently has 83K Facebook followers. If she can trigger such enormous engagement, imagine what top and mid-level brands can accomplish with Live.
Brand promotion now boils down to user-engagement. Using Live, enterprises can engage with their fans in real-time and make the engagement meaningful and purpose-driven.
Here are some useful tips they can follow to harness Live:
Use a face
Live gives you an excellent opportunity to personify your brand. Personification builds brand identity. Use an employee or an executive or an ambassador who will interact with viewers. Choose someone who's worthy because your brand's reputation will depend on him.
High-quality camera
Live is available only on Smartphone. It won't open on low-bandwidth m.facebook.com. If you don't have the Facebook app installed on your Android or iOS device, you can't use Live. Because the Smartphone camera is your default recording instrument, make sure you are using a high-end Smartphone with great camera specs.
If the broadcast is hazy because of being shot from a low-resolution camera, it'd result in an off-putting user-experience. So the camera quality is a high-priority.
The duration
The duration of the broadcast is crucial. Candace Payne's recording was 4 minutes long, however Live broadcasts can last up to 8 hours. Depending on the event or topic if the Live broadcast, anything over an hour is going to lose its effectiveness. Even then, an hour of video content had better be really engaging or you'll be wasting your time, as your audience will move on very quickly. Keep it as short and as meaningful as you can.
The setup
A broadcast should not simply be a broadcast. A brand can add informative and entertaining elements to its Live broadcast, so that fans find it appealing. To add such elements, brands need to create a setup first.
They can hire seasoned advertising professionals who make ad films. If that puts too much pressure on their budget, then they can at least have brainstorming sessions with creative team members and come up with ideas.
A perfect setup requires an appropriate background and a compelling script.
Tinker with perspective
There's no point recording from a static perspective. Most record their broadcast from the front. If the broadcast is a long-duration one, then try to tinker with the perspective. Record not only from the front but also from the back and from sideways. This will not only make the broadcast interesting, but also give the viewers a 360° view of the background surroundings.
Is the mic okay?
If it's not, the quality of the broadcast would suffer. Background noise negatively impact your broadcast. Once again, the Tablet or Smartphone being used to record the broadcast must be a higher quality devive, because low-end devices have below quality microphones.
Live broadcasters may want to consider using an external mic to help compensate for a devices lack of microphone quality. If the audience can't easily hear the broadcast… it's over before it started.
Edit for improvement
Studies show that when users view branded posts, they become extra alert. Even the smallest mistakes fail to escape their eyes. That's why brands are strongly advised by digital media professionals to carefully edit their pre-recorded content prior to uploading to Live.
Bearing this in mind, the ultimate recommendation is that if there isn't a true necessity to be "live" in real-time, it is best to take the time to edit where you need to, including audio issues, and upload after the fact.
The purpose of editing is to improve the overall video quality. So take care of all the following:
? Suitable category: When someone uploads a Live video, a drop-down menu appears, asking them to pick a category. The category must represent the brand as well as the nature of the videocast content.
? CTA elements: CTA icons at the end of Live broadcast are highly likely to be clicked, especially if the broadcast is concise and interesting. So, don't forget to add them.
? Suitable thumbnail: They are provided with 10 image options by Facebook, from which they can select one. Or, they can choose their own thumbnail image.
The above-mentioned edit hacks can improve the video quality and experience, generating better engagement.
Pages and profiles
Live videos can be uploaded from individual accounts, as well as from Facebook pages. A brand should use both. Individuals endorsing a brand can increase the campaign's organic reach, provided the individual in question is an influencer (someone like Candice Payne) and the endorsement isn't overt.
Pages have some advantages. One of them is the control and customization settings, which are available only to pages, not to individual profiles.
Subscribe to Live
To expand its reach, a brand needs to entice people to discover and watch its Live videos. An easy way to do so is to encourage them to tap on the "Live Subscribe" button that shows up on the top of a Live broadcast.
Just like with YouTube videos, the talent featured on the Live Broadcast can remind viewers to tap on the "Live Subscribe" option.
Another way to get more viewers is to increase interaction with the audience by sending notifications about upcoming broadcasts..
Conclusion
None of the tips shared here is difficult to implement. No expensive tools are required. Brands can easily follow these tips to increase Live viewership and get more trusted followers on Facebook, who may become their customers in the future.
Image Courtesy: twitter.com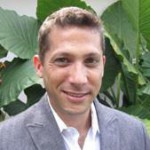 Adam Frankel is President and CEO of Frankel Interactive, a leading South Florida digital agency specializing in custom websites development, ecommerce development and digital marketing. For over 15 years he's been working with businesses and government agencies to bring their organizations online in order to build brand awareness, communicate with stakeholders, generate leads and drive sales. His belief is that all businesses need to keep up with technological trends including the continual transition from desktop to mobile, search engine algorithms changes, and social media engagement. His goal is to help them implement strategies to successfully compete in an ever crowding digital marketplace. When he isn't touting the benefits of web-based marketing, he enjoys fishing and spending time on the waters surrounding Miami with family and friends.
Comments ():
Snail-Mail
1835 N.E. Miami Gardens, Suite 514
North Miami Beach, FL 33179