Flat Web Design: Setting the Trend for the Future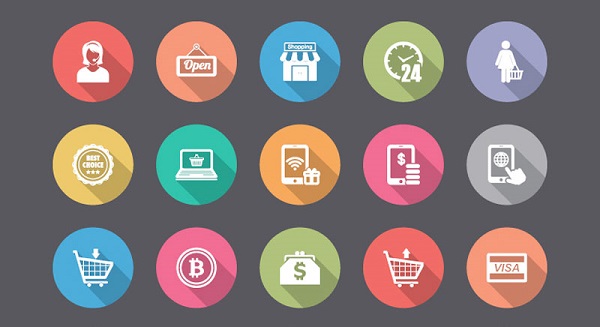 There are two types of people in the design world: one who loves flat design and the other who doesn't.
So, which category do you fall in? The first?
Then you are sure to like this.
While shuffling through the rich history of design, Bauhaus stands firm as the root of the web design revolution. That is where flat design draws its inspiration from. And from International Typographic Style (Swiss style) and Modernism too.
So, you see, the idea behind flat design goes way back.
In fact, we have been witnessing a trend shift towards flat design in the last few years with Apple and Microsoft ushering in the future. As Microsoft embraced it in quick strides, Apple looked away from skeuomorphism and landed right in the middle of flat design with the launch of iOS 7 in the summer of 2013.
And the world followed.
Flat Design: What It Is and What It Isn't
Flat design is what the name suggests. Simple and flat.
It is devoid of 3D ingredients like:
Gradients
Textures
Drop shadows
In a nutshell, flat web design does not contain any type of characteristic that makes it appear as though it lifts off the page or is three dimensional. It takes out the gaudy elements from a design and makes it subtle and future-proof.
Why Flat is the New Trendsetter
The flat design concept rose to glory because:
it allows a seamless adaptability of websites to responsive design
it conveys information easily and efficiently while making the design look elegant
it removes flashy and packed design confusions and paves a way to make the purpose and the content the hero
Flat isn't Boring
Flat design is more centered on minimalistic elements of colors and typography. It can be characterized by the three C's of web design:
If you add functional to that, you have a win-win situation at hand.
Bright and flashy designs sure can make the whole thing more attention grabbing, but it fails to make the cut. On the other hand, minimalistic design takes it a step further by gluing in simplicity while serving the purpose effectively.
Flat Design Essentials
When it comes to design, less is more. But even the most simplistic of designs need some amount of thought. There is a variety of components to flat design that make them stand out so perfectly and elegantly from the rest.
1.Color
When you think flat design, a lot of color palettes spring to mind. Think bright. Think bold. They not only make the design distinct, but also ensure that it is trendy and direct.
The flat design trend inspires a whole new batch of color usage, expanding the horizons of color palettes with exponential variations. Super-saturated tones have received quite a lot of attention with further experimentation and evolution underway.
Monotone color schemes, paired with a hint of pop here and there, have been making a breakthrough with flat design on the rise. Think blues and grays.
Retro hues have been shining a muted and toned down the pathway to the hall of fame. Let your creativity kick off with peaches and plums, or maybe muted blues.
2.Typography
Again, flat design is everything that is bold. In an effort to be consistent with the design aspects of flat, the typography needs to complement the whole look.
A simple sans serif family member can do the trick with a touch of novelty font sprinkled here and there to bring out the pop. But, of course, you would need to be on a tight budget with the usage of specialty fonts since a little tip on the sides might result in toppling over of the whole look.
The Future of Flat Design
The digital world is moving towards flat with an overwhelming momentum. The adaptability factor makes flat design the go-to choice for designers around the world. The perception of flat design plays to the strengths and limitations of design with an honesty and simplicity that is being heavily favored by the users. The effortless consolidation, paired with the minimalistic approach, makes flat design all the more attractive.
The beauty of flat design lies in the way it helps users interact with a website in a very easy and quick way without hindering the purpose of the design in any way. Even though a lot of evolution is yet to arrive at this approach of design, flat is here to stay.
Flat design is not just a style, it's a way of thinking. How well you do it measures your ability to stand out from the crowd. But then again, it also depends on your distinct approach to make it your own. Because at the end of the day, you are what you present.
Image Courtesy: www.onextrapixel.com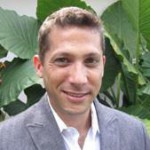 Adam Frankel is President and CEO of Frankel Interactive, a leading South Florida digital agency specializing in custom websites development, ecommerce development and digital marketing. For over 15 years he's been working with businesses and government agencies to bring their organizations online in order to build brand awareness, communicate with stakeholders, generate leads and drive sales. His belief is that all businesses need to keep up with technological trends including the continual transition from desktop to mobile, search engine algorithms changes, and social media engagement. His goal is to help them implement strategies to successfully compete in an ever crowding digital marketplace. When he isn't touting the benefits of web-based marketing, he enjoys fishing and spending time on the waters surrounding Miami with family and friends.
Comments ():
Snail-Mail
1835 N.E. Miami Gardens, Suite 514
North Miami Beach, FL 33179