Why Understanding Millennial Customers is Crucial for Brands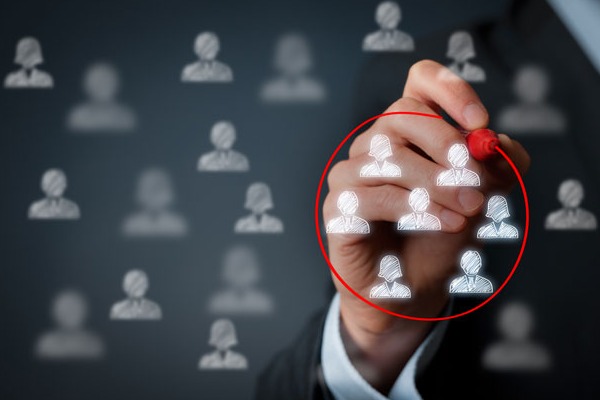 Millennials make up a large percentage of shoppers. The more insights a brand gathers about millennials and about their purchasing habit, the better it leverages them.
In this article, we'll have a look at stats related to millennials and deduce actionable insights from them. This article will be of help for both B2C and B2B brands.
Purchasing capacity
For now, baby boomers have better purchasing capacity than millennials. However, experts predict that by 2018, millennials will have the highest spending power among all generations. Stats confirm this prediction. In 2015, millennial spending was $2.44 trillion and by 2018, it is poised to surpass baby boomer spending power at $3.39 trillion.
Millennials are avid purchasers but they want to party with brands on their own terms. They have more expectations from brands than customers from previous generations and expect brands to value them.
According to New York Times, hotels and travel companies have gotten millennial marketing right. They offered young tourists high-speed Internet connection and power consoles for charging their electronic devices.
As a result, the millennials, especially gen-Y contributed to a sharp 20% increase in travel spending post-recession.
Purchasing habit
Baby boomers are more into saving. Currently, boomers represent 32% of US population. Their combined wealth is $46 trillion, which is equivalent to 77% of the nation's wealth.
Millennials are not prone to saving. At the same time, there are very few impulse shoppers among them. The majority of millennials act wisely when it comes to buying. Their typical purchasing habits include:
#Trusting strangers: Millennials prefer reviews and feedback from strangers. They feel people whom they don't know have no reason to lie to them or mislead them.
#Research precedes purchase: Millennials rarely buy without doing research beforehand. They consider online reviews as the most credible source of information.
#They hate contract: Over 65% millennials feel signing a contract means getting trapped. This striking revelation comes from Chetan Sharma Consulting. Millennial consumers are reluctant to purchase cars and prefer leasing. See the image below: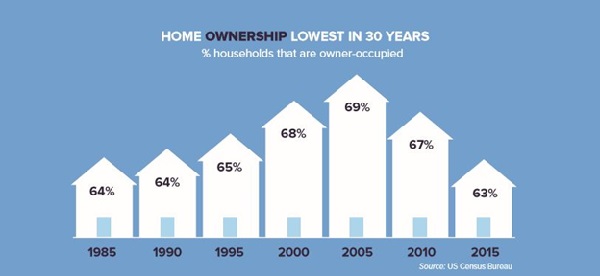 2015 was the year when homeownership in the US was lowest in last 30 years. It seems millennial's commitment phobia is not limited to relationships.
The takeaways for brands, therefore, are having positive user-generated reviews backing them and not pitching anything resembling a contract to millennials.
Millennials and advertising
Digital advertising is going through a turmoil right now. Viewability rate declining, growing use of ad blocking tools and programmatic advertising are changing this landscape. Millennials are indifferent, often apathetic to ads. This is one of the challenges of digital advertising.
Almost 50% millennials feel TV ads are overly promotional and word-of-mouth marketing is more reliable. Only 17% said TV ads motivate them to buy.
Millennials don't want ads, they want stories instead. Michael Brenner of Entrepreneur.com highlighted this in his article. He provided many supporting details, but we don't need those details to confirm this because the image below says it all:
It's the screenshot of a video that compiles banned commercials. Just see the level of engagement - more than 10 million people viewed it and over 10K people gave it a thumb-up. They enjoyed the ad content but will they buy from the brands featured in the ads? Not necessarily.
To impress millennial consumers, brands need to delight them with great stories. Otherwise, the ads will be ineffective. That's the insight we can deduce from here.
Gender difference
There are plenty of differences between boomers and millennials. But there's one similarity - millennial men and women are different in many areas akin to boomer men and women.
The key differences between them include
Openness in early-adoption: Millennial men are early adopters. They are first to try out new gadgets and technologies.
Women love groups: Millennial women love to travel in pack and take group-selfie. They like doing things with their female besties unlike the men who are lone rangers who like eating, shopping or going on trips alone.
Women make buying decisions: Millennial women make purchasing decisions as moms and on behalf of their spouse or partners.
What can we deduce from the gender differences cited above?
Here are the deductions:
Deduction 1: Brands that cater to male audiences should come up with new product ideas. Technology brands have been doing this for long. It's time for other brands to do the same.
Deduction 2: Travel and hotel businesses have good reason to make their services skewed to women. Traveling is a group activity and so, travel brands can attract female customers. That being said, male consumers shouldn't feel left out.
Deduction 3: Advertising should pursue millennial women to purchase baby products and fashion accessories for their partners or better halves.
The good thing about millennials is the gender differences don't lead to gender imbalance or discrimination. Brands need to keep that in mind.
Entrepreneurs and employees
Unlike boomers, millennials often switch between the two roles. Many of them have been both employees and entrepreneurs. What differences does it make?
It is believed that entrepreneurs and employees have different taste. But when it comes to millennials, that doesn't hold true.
This insight is crucial for B2B brands. Five years down the line, most of the C-suite positions will be filled by millennials. PWC's research indicates that 63% executives will retire in next five years. A separate study shows more than 80% millennial workers will handle managerial duties in five years.
At the same time, 75% workers all over the world will be millennials by 2025. This indicates B2B relationship in the future will be handled by millennials.
We know that millennials are tech-savvy and they are on social media 24/7, which means the B2B interaction will be social media driven in near future. As millennials prefer uniqueness in a product, B2B firms would have to produce unique and exciting ideas, and use social media to promote those ideas.
Clearly, millennials close the gap between entrepreneur and employee. They are the first generation ever to do that. B2B enterprises need to value them as employees and also as corporate decision makers.
Summing up
Before we end our millennial tour, we need to inform readers that millennials show brand loyalty. If a brand, regardless of whether it's B2B or B2C, treats them well, looks after their needs and most importantly, offers them a delightful experience, they'd put the brand in their whitelist.
Image Courtesy: www.privacy-analytics.com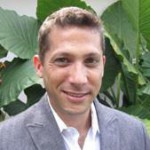 Adam Frankel is President and CEO of Frankel Interactive, a leading South Florida digital agency specializing in custom websites development, ecommerce development and digital marketing. For over 15 years he's been working with businesses and government agencies to bring their organizations online in order to build brand awareness, communicate with stakeholders, generate leads and drive sales. His belief is that all businesses need to keep up with technological trends including the continual transition from desktop to mobile, search engine algorithms changes, and social media engagement. His goal is to help them implement strategies to successfully compete in an ever crowding digital marketplace. When he isn't touting the benefits of web-based marketing, he enjoys fishing and spending time on the waters surrounding Miami with family and friends.
Comments ():
Snail-Mail
1835 N.E. Miami Gardens, Suite 514
North Miami Beach, FL 33179