Top 5 Ways to Design Your Ecommerce Website to Increase Conversion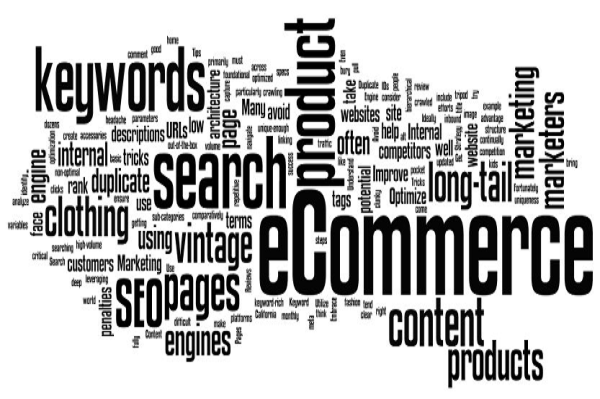 The internet has come a long way since its inception. And now it is a one-stop solution for almost every activity of day to day life. People perform almost all tasks online. And shopping is a major one among them.
The ecommerce industry has expanded significantly over the last few years. A number of companies are creating websites to establish an online presence. And from these websites, they are also trying to sell stuff.
But this is not an easy task. You might find that a lot of visitors are coming to your website. Yet, no one is purchasing anything from you. As a result, your website has an extremely high bounce rate. This will surely not help your cause. So, you need to focus on the process of making your ecommerce website conversion-friendly.
Here's a quick look at some of the tips that might help you enhance your business more from the ecommerce website.
Focused Designs Work
No one likes a clumsy design. And if your web page is too congested, no one would stop to check out the things you offer, let alone the chance of buying them. So, it's important that you keep the website design clean and focused.
When a visitor lands on your website, it is important that she is able to see what you have to offer her. So, you should keep large images of the products on the home page. If properly displayed, the images of the products will help to attract the attention of the potential purchasers.
Create a Proper Navigation
Do you have a proper navigation in your ecommerce website?
It is a must to increase conversion.
People might visit your website. But they won't be able to move around it if the navigation is not properly designed. This increases the bounce rate of your website and, in turn, reduces the rate of conversion.
So, when you are planning to design an ecommerce website for your business, it is essential that you keep it easily navigable. It will help the visitors to move around from one page of the website to another and view the products displayed there. This will surely play a major role in helping you to increase conversion.
Display Banners for Offers on the Home Page
Are you offering any discount? Put up a banner showing the promotion on the home page. Offers are one of the main things that attract people. So, promote the discounts you are offering and attract more number of customers.
When you are creating banners for displaying the offers, try to make them as attractive as possible. Use different bright colors and highlight the area of the web page where the offer has been displayed. This is expected to increase conversion and, in turn, add to your profit.
Add Attractive Call-to-action Buttons
Your ecommerce website is incomplete without a call-to-action button. So, include them at the right places.
The call to action buttons of the website are going to play major roles in increasing the conversion rate. Include 'Buy Now' or 'Add to Cart' messages in the places of the webpage that are properly visible. Design the buttons in bright colors to attract the attention of the buyers fast enough. And once the visitors find that the products can be purchased easily, just by clicking on these buttons, it will surely attract the visitors of your website to go for the purchases.
Plan the Checkout Page Properly
Imagine yourself to be a buyer. You have purchased all you need from a website. And it has not taken a lot of time. And then you have landed on the checkout page of the website. Now it takes too long to pay the bill and check out of the website.
So, what will you do? Will you wait for it or go away? Put yourself in the purchaser's shoes.
Usually people are not extremely patient when it comes to waiting for the deals to get completed, even when they have come to your website to buy something. And they are not ready to spend a lot of time in the checkout page. So, try to create the checkout page prudently, so that the potential purchasers don't get impatient.
Keep the checkout page as simple as possible, so that everyone can handle it with ease.
A properly planned web design in an ecommerce website can play a major role in enhancing your business conversion rates. You can also recommend items for different purchasers and thus, make them more interested in the products that you offer.
Image Courtesy: blog.hubspot.com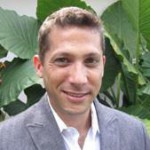 Adam Frankel is President and CEO of Frankel Interactive, a leading South Florida digital agency specializing in custom websites development, ecommerce development and digital marketing. For over 15 years he's been working with businesses and government agencies to bring their organizations online in order to build brand awareness, communicate with stakeholders, generate leads and drive sales. His belief is that all businesses need to keep up with technological trends including the continual transition from desktop to mobile, search engine algorithms changes, and social media engagement. His goal is to help them implement strategies to successfully compete in an ever crowding digital marketplace. When he isn't touting the benefits of web-based marketing, he enjoys fishing and spending time on the waters surrounding Miami with family and friends.
Comments ():
Snail-Mail
1835 N.E. Miami Gardens, Suite 514
North Miami Beach, FL 33179