Success with Mobile Marketing by Following These Three Concepts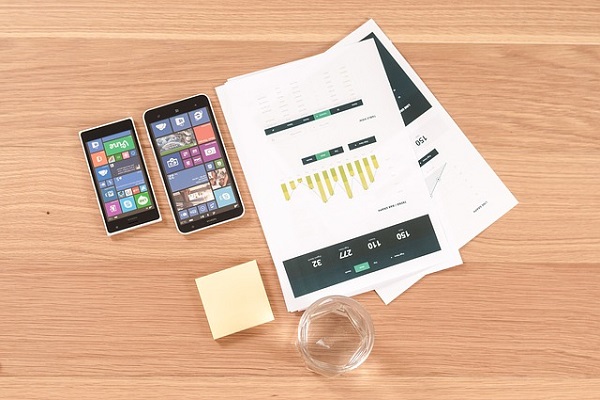 Penetrating into the mobile user-base is necessary for online marketing success. If you doubt this, even for a moment, then I suggest you check the latest surveys, reports and stat figures. They all point to the same thing - the mobile user-base has left desktop user-base way behind.
Traffic is the first thing that a digital marketer will analyze. Next, he/she devises a strategy to turn visitors into customers. The mobile web is monstrous in size due to the traffic it gets, and it offers opportunities to convert untargeted visitors to leads, and leads into sales.
It's 2016
2015 has been dubbed as the year of mobile marketing. It's still to early to tell what 2016 will be known for, but digital marketers will positively make mobile marketing a priority this year. To start with, the mobile web is different from the desktop web in every sense. That demands the marketers to employ different strategies.
We feel the effective strategies are:
Using Android Adwords app
Google has released a new app. It's called AdWords. By using the app, you can pretty much do everything, needed to run an ad campaign. Marketers, especially PPC marketers have always been restricted to desktop devices for running ad campaigns. AdWords app gives them freedom from it.
As a marketer, you can access the campaign stats, interact with an expert, so he gives you new ideas. In 2015, Google improved the app by integrating it with the TrueView YouTube campaign. Users can now adjust budgets and bids of video campaign from the AdWords platform.
Though Google has an AdWords equivalent for the mobile crowd called AdMob, Android AdWords app is very useful for any marketer, who wants to make his campaign's presence felt in the handheld domain. If you are not using this app already, start using it now.
App marketing
Take time and devise your app marketing strategies. The crux of mobile marketing is you don't have too many choices if you put app marketing aside, and getting success with app marketing is as difficult as you may think it is.
For those of you who don't know, the top twenty-five to fifty apps get almost all of the mobile traffic and the remaining traffic goes to rest millions of apps. Call it unfair but that's the reality out there and you have to deal with it. To make it even worse, business apps (unless its e-commerce) fare poorly compared to standard apps.
You can still overcome the challenges if you could ensure the app can hook users. The app should justify marketing around it. If it's just another GTA clone, then hardly anyone will download it. Make the app a problem-solver, and not just any problem, a problem that bugs people and from which your service offers them a solution. It doesn't guarantee success but increases its odds.
Careful with mobile redirects
Be very careful with mobile redirects, as Google earlier announced that cases of deceptive redirects will be taken very seriously. In November 2015, a Google spokesperson revealed from a Q&A platform that Google is currently developing a method to pinpoint the offenders and penalize them.
How do you ensure an app or a mobile site is not on Google's radar for penalty? First you need to understand what irks Google. Google hates suspicious links as much on the mobile web as on the desktop web. If your site has affiliate links, remove them. They are not useful anyway because people rarely click on hyperlinks on mobile sites.
Voice and language
They both matter big time on the mobile web. Voice searching is on its way to replace traditional text searching. This is because screen tapping and autocorrect make it more difficult to search compared to typing on a keyboard.
Voice searching is way more convenient, if not more entertaining as the personal digital assistants such as Siri, Cortana, etc. talk to us. When we use the digital assistants, we don't really feel that we are searching something. We rather feel as if we are interacting with a fellow human being.
As of now, voice searching is used mostly for direction but very soon, it may become the mainstream soon and hence, make it a priority to add the voice search function to your app or site. As for language, most users prefer the app experience in native language. Give them what they want by releasing several language-based versions of the app and they'll value the app-experience.
Stay updated
The mobile web is relentlessly changing. It's not rare to see the same company releasing two apps back to back within just a year. Users didn't like some aspects of the first app but appreciated other aspects. Seeing this, the brand repackaged the app removing the faulty areas. Such prompt actions can only be taken by a brand when it stays updated.
Image Courtesy: pixabay.com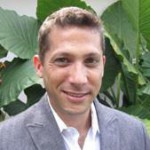 Adam Frankel is President and CEO of Frankel Interactive, a leading South Florida digital agency specializing in custom websites development, ecommerce development and digital marketing. For over 15 years he's been working with businesses and government agencies to bring their organizations online in order to build brand awareness, communicate with stakeholders, generate leads and drive sales. His belief is that all businesses need to keep up with technological trends including the continual transition from desktop to mobile, search engine algorithms changes, and social media engagement. His goal is to help them implement strategies to successfully compete in an ever crowding digital marketplace. When he isn't touting the benefits of web-based marketing, he enjoys fishing and spending time on the waters surrounding Miami with family and friends.
Comments ():
Snail-Mail
1835 N.E. Miami Gardens, Suite 514
North Miami Beach, FL 33179