Steer Clear of Silly SEO Mistakes
Search engine optimization is vital when online visibility comes under concern. It was recently reported that Google logs as much as 300 million searches on a given day. Owing to the huge popularity of search engines, businesses are implementing SEO strategies that give a boost to their position in the SERPs.
Planning to implement SEO strategies to ensure your business performs well enough online? You need to be aware of some of the most common and silly SEO mistakes that are committed. And ensure you don't fall prey to such pitfalls.
Here is a sneak peek at some of the most common and silly SEO mistakes.
Link Equity Mismanagement
Links are often regarded as the 'right leg of SEO'. Left leg is certainly onsite SEO. You need to understand that domain credibility with the search engines relies upon your link profile. Let's have a look at some of the most common mistakes made.
The very first mistake that occurs is letting the pages with link equity die off. Maybe while redesigning your website, you have decided on consolidating the pages. But instead of redirecting them, you have simply let it sit in the 404 error code abyss. This does not allow the users or the search engines to pass from linking site to that of yours.
You may had made it a point to redirect the pages, but did it through a temporary redirect. In this case also, you do not get the maximum amount of link equity.
You can check out on Open Site Explorer's Top Pages section. This will show the pages with inbound links directing to them. You can tell whether the linked pages show a 302 or a 404 status.
Dubious Duplicate Content
Duplicate content is defined as "substantive blocks of content within or across domains that either completely match other content or are appreciably similar". There are chiefly three different variations of duplicate content that you need to watch out for:
Copied content
Duplicate URL
Home page variations
There may also be instances when you unknowingly feature the same content in different URLs. Duplication can be found with parameter usage as well.
Why should you eradicate this duplicity?
Because it's actually a sign of sloppiness to the search engines. Moreover, you may also be accruing links to two different URLs of the same content, thereby splitting link equity.
To get a feel of the things that are in the search results, review the organic landing pages.
Little Communication with the Engines
The webmasters want the search engines to see content. But don't do anything to educate on the site elements. There are chiefly two significant elements here.
Sitemap for the search engines
Help to understand and focus on the site content
Within Bing Webmaster Tools and Google Webmaster Tools, you can tell the engines more about your website.
This includes the following:
Ability to know whether the schema markup is error free and valid.
Option to include Data Highlighter information for informing Google more on events, products, etc.
Sitemaps that help to understand the number of pages indexed
Indication of targeted country of focus
Ability to demote site links in the search results.
Ensure that you create and validate profiles for your website in the Bing Webmaster Tools and Google Webmaster Tools. Submit sitemaps to the search engines and start communicating with them, so that they know what to crawl and understand how much of the site content is indexed.
Negligence of Title Element
Though there are hundreds of factors going into the Google or Bing ranking algorithm, the title element is quite a significant part of SEO. One of the most explicit issues seen here is the lack of keyword focus. Remember that this area should never be stuffed with keywords, but should simply represent what the page is all about. With the aid of in-depth keyword research, you will get to know the terms that you should target. But for the time being, create synergy between the title elements and the theme of the page.
In several cases, the title element focus is adjusted for pages like homepage, products page, or the services page. The internal pages are often overlooked.
You can use a tool here that will scrape the site pages and offer a quick view of title elements across the website.
SEO is a continual process of taking advantage of content and the keyword opportunities, making an adjustment to algorithmic trends, and ensuring that your website is easy to crawl and indexed. However, regardless of whether you are just starting off or presently absorbed in SEO effort, it pays to ensure that you are not making silly mistakes capacitated to hinder bliss of organic search.
Image Courtesy: searchengineland.com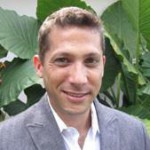 Adam Frankel is President and CEO of Frankel Interactive, a leading South Florida digital agency specializing in custom websites development, ecommerce development and digital marketing. For over 15 years he's been working with businesses and government agencies to bring their organizations online in order to build brand awareness, communicate with stakeholders, generate leads and drive sales. His belief is that all businesses need to keep up with technological trends including the continual transition from desktop to mobile, search engine algorithms changes, and social media engagement. His goal is to help them implement strategies to successfully compete in an ever crowding digital marketplace. When he isn't touting the benefits of web-based marketing, he enjoys fishing and spending time on the waters surrounding Miami with family and friends.
Comments ():
Snail-Mail
1835 N.E. Miami Gardens, Suite 514
North Miami Beach, FL 33179