Online Marketing Consulting: Why do you need this?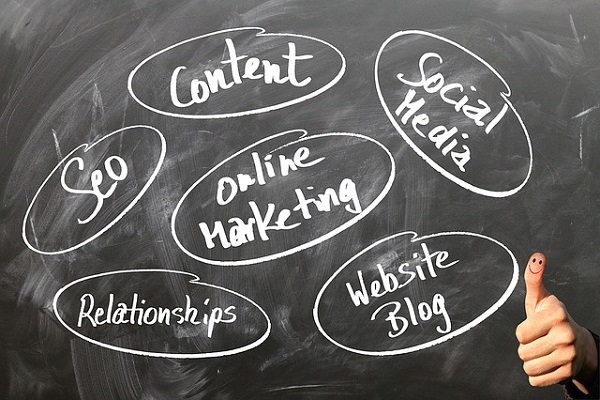 When was the last time you got constructive feedbacks about your marketing plans and actions? How often do people around you suggest new marketing ideas that are worth implementing? Are your marketing inputs and actions limited to short boardroom meetings?
What if your customer or partner asks you about your marketing roadmap – both for short-term and long-term business goals? Do you have specialists that constantly evaluate your marketing actions against that of your competitors?
These questions are self-explanatory and could be eye-openers for you.
Unless you implement continuous feedback generating mechanisms, competitive benchmarking of your brand building activities is not possible. Internal strategies and decisions, if not properly researched and validated by experts, may lead to marketing failure.
Do marketing automation tools work?
Unfortunately, there are no automated marketing tools or copybook techniques to help you with predictive marketing metrics. A tool can certainly help you collect data for making decisions but it cannot tell you what to do, when, how, and why?
Ideas, executions, and decisions are human elements
Online marketing is a dynamic and specialized field. It demands human intelligence, analytical power and decision-making ability, which a tool cannot provide. There are practitioners who understand the subject well and can execute based on essential marketing metrics.
Consultations with experts are of great help
Bringing marketing thoughts into reality is all about how well you source, execute, and monitor them in a timely manner. Doing all these require marketing expertise and confidence. For a business owner, having relevant domain knowledge and on-job marketing experience, are certainly not the priorities.
It is wise to seek help from reliable online marketing practitioners. Proper guidance from a team of experts can not only improve your competitive positions but also secure your marketing goals for future benefits.
Below are the top 10 ways marketing geeks can help you get started with your online marketing initiatives.
1. First, the consultants will review your existing marketing plans, goals and the list of on-going promotional activities through personalized discussions and team meetings. This may involve QA sessions and quick demonstrations.
2. Next, they will conduct group meetings to understand your short-term and long-term business goals. This includes your marketing expectations in terms of annual sales revenue from marketing effort, the number of new customer acquisitions, repeat sales, brand equity, and social acceptance over the internet.
3. Competitor studies and industry benchmarking are the next steps for defining realistic marketing goals. Marketing consultants do SWOT (Strength, Weakness, Opportunity, and Threat) analysis of your company against top competitors. They define what could be achieved, what not, and what does not require any marketing effort.
4. Once the annual marketing goals are set and aligned with your business objectives, the consultants will break them into quarterly, monthly, weekly and daily targets. Those targets are optimistic and challenging but achievable.
5. Upon target setting, the consultants will explore and analyze every possible marketing avenue and action that would drive successful campaigns. The list could be exhaustive, and may include experimental decisions. In most cases, the actions items are geared towards holistic as well as result-oriented goals.
6. Next, it comes to the job of creating scope of work (SOW) documentation. Here marketing strategists enlist the Do's and Don'ts for every executable marketing activity. The list contains high-level as well as micro-level tasks on a daily, weekly and monthly basis. They set specific timelines for task completions and ensure they are accomplished as planned.
7. Once the execution starts, marketing analysts capture, review, monitor and record performance metrics using varied marketing tools. These tools are of different types and for different purposes. Online marketing consists of Search Engine Optimization (SEO), Pay Per Click ad campaign, video marketing, blog writing, social media promotion, etc. There are specialized tools for data mining, data filtering, analytical observations, trend chart preparation and custom reporting.
8. In the next step, marketing analysts scrutinize tool derived data at both micro and macro level. This is a continuous monitoring process that requires careful observations and real-time reporting. The objective is to learn what caused positive and negative results for a particular time span. This is a critical stage as experts analyze every bit of available data to formulate next course of actions.
9. Once the list of filtered marketing action items is ready, the next step is to follow the execution cycle. Marketing firms do employ people with specialized skill sets who know how to achieve quality output in due time. They are the experts in defining workarounds and can deliver even at difficult times.
10. The final step is to re-validate all approved marketing actions on a monthly and quarterly basis. Your account manager will periodically weigh the balance between your expectations and the final outcomes. He or she may suggest you some new strategies based on how existing plans perform.
It is important that you have both protective and aggressive marketing plans handy. If plan A does not work, you should have plan B or plan C ready to be implemented. Consultants provide detailed guidelines about executing every plan with estimated effort and expected outcomes.
If you want to learn the subject of online marketing and know what specialty a consultant can bring to your table, it is worth asking for a personalized demonstration. You will also know if today's investment can really ensure higher returns in the future. For additional help, we are just a call away!
Image Courtesy: pixabay.com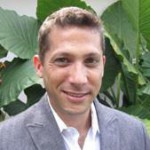 Adam Frankel is President and CEO of Frankel Interactive, a leading South Florida digital agency specializing in custom websites development, ecommerce development and digital marketing. For over 15 years he's been working with businesses and government agencies to bring their organizations online in order to build brand awareness, communicate with stakeholders, generate leads and drive sales. His belief is that all businesses need to keep up with technological trends including the continual transition from desktop to mobile, search engine algorithms changes, and social media engagement. His goal is to help them implement strategies to successfully compete in an ever crowding digital marketplace. When he isn't touting the benefits of web-based marketing, he enjoys fishing and spending time on the waters surrounding Miami with family and friends.
Comments ():
Snail-Mail
1835 N.E. Miami Gardens, Suite 514
North Miami Beach, FL 33179