How to Select the Right Fonts While Designing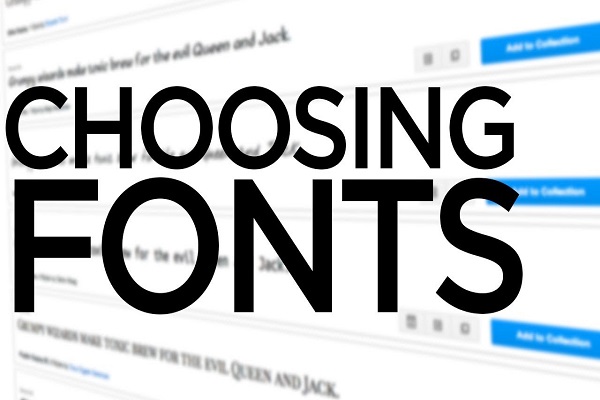 You have started designing your website. You have a proper structure of the site. You have all the content. Now is the time to lay them out. And, despite being a trained designer, you tend to falter at this moment. You are not confident about which font you should choose for the site. But this is an extremely important thing and you need to zero in on the perfect font. It's not an easy thing to do. You will need to keep a lot of things in mind while choosing the fonts of your website. And a few expert tips can come in really handy for such a situation.
Here's a quick look at some of tips for finding the right kind of fonts while designing a website.
Take Time to Select
You are almost done with all other parts of the designing before you've concentrated on selecting the fonts. So, it's quite natural that you would like to select the font as soon as possible. And you will also try to be done with all the tasks.
This is where you might commit the greatest mistake.
It is not an easy task to select the right font. So, you should not do it in haste. Instead, take your time to think about the look you want your website to have. You can choose from:
serif fonts
sans serif fonts
If you are looking to get a simple website, you can go for sans serif fonts. However, if you are looking to get a website with a few decorations in the fonts, you can choose their serif counterparts.
Focus on Readability
You have decided to use a font for your website. You have also zeroed on the size at which the font is going to be used in the website. But when you set the font at that size on the website, you find that they are not properly visible. So, you might need to bring about a last-minute change.
So, the catch is that you might need to make a few changes while using the fonts. That's because, your objective will be to make the content visible to the website visitors. The complete focus should be on the readability of the fonts.
The sizes of the fonts need to separate at different positions of the web page. All you need to do is ensure that each of the words on a web page is legible enough. If you are selecting the font for the body of the website, it should be one that can be read properly even when it is small. The other parts, however, can even do with a few decorative fonts.
Think of the Hierarchy
What's the hierarchy of your web page?
You need to find out how many layers the fonts of your webpage should have. The size and type of fonts will depend on the hierarchy of the page of your website. You will have to keep in mind different layers of the hierarchy:
Headings
Subheads
Body text
The headings should have the fonts that are bold and catches the eyes of the readers the moment he starts reading. The body text should be simple fonts, which appear well enough even when small. The subheads can be the larger or bolder versions of the body text.
You Can Even Utilize Overused Fonts
There are so many websites around and each of them uses different kinds of fonts. But some of those fonts are quite overused.
So, do you think you should not use them?
Think logically. A font is primarily overused because it is really good for the website.
So, if you decide to omit a font from your website only because it has been overused, you might lose out on some good option.
You need to select the right kind of font that goes well with the content that you are sharing on your website.
Use Fonts that Partner
No designer uses just a single kind of font while designing a whole website. At least a couple of types of fonts are utilized. One of them gives shape to different headings in the web page, while the other is used in the body text. While choosing the fonts, you need to ensure that the two can be used to partner one another.
It is extremely important to choose the fonts correctly, so that the website that you are designing can have maximum impact on the viewers.
Image Courtesy: www.gavinfiorina.com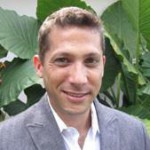 Adam Frankel is President and CEO of Frankel Interactive, a leading South Florida digital agency specializing in custom websites development, ecommerce development and digital marketing. For over 15 years he's been working with businesses and government agencies to bring their organizations online in order to build brand awareness, communicate with stakeholders, generate leads and drive sales. His belief is that all businesses need to keep up with technological trends including the continual transition from desktop to mobile, search engine algorithms changes, and social media engagement. His goal is to help them implement strategies to successfully compete in an ever crowding digital marketplace. When he isn't touting the benefits of web-based marketing, he enjoys fishing and spending time on the waters surrounding Miami with family and friends.
Comments ():
Snail-Mail
1835 N.E. Miami Gardens, Suite 514
North Miami Beach, FL 33179