5 Tips for SMBs to Select Useful Business Intelligence Software
The ever-increasing demand for automation has resulted in industry-wide adoption of business intelligence (BI) software. BI software is a bit different from mainstream automation tools.
While typical automation solutions reduce the workflow volume, minimize the need for human intervention and lower the operating expenses, business intelligence software serve only one purpose - help corporate managers make more informed decisions.
Business intelligence for SMBs
The business intelligence vertical poses challenges for SMBs. From selecting the right tool, to train the employees how to use the tool - a small or medium size business can face a number of challenges.
Below is some advice on what to look for in business intelligence software options and what to consider when making a decision.
Self-service meaning
In the software industry, the term self-service refers to agent-side automation. Many BI vendors use the term "self-service" to describe their product. But they don't go deep into it and explain what they mean by self-service.
Before buying any "self-service" software, a small or medium sized company must understand in which of these two following senses, the term was used:
#Ease of use: The software has a simple interface. It guides users through every phase. Most importantly, a novice user who is not an expert can operate the software.
#Assisting the experts: In this sense, the person handling the software is an expert. He analyzes data and statistical models. The software only makes his work easier by performing tough and time-consuming calculations.
Any BI software belonging in the first category would be expensive. The second type of tools may not be as expensive, but would require an expert. SMBs need to know in which sense the term "self-service" is used, before buying the software. Knowing this will help in deciding whether the software fits their needs.
Understanding subscription model
SMBs expect business intelligence software to be available at a fixed price. But different vendors have different licensing models. SMBs often incorrectly choose a model that doesn't suit their interest.
What mistake do they commit?
Vendors want to make profit, simple. The one-time subscription model is less profitable compared to a model in which the user subscribes several times and for several reasons.
Vendors know that. And that's why, they make the subscription model feature/service-based. In this model, an enterprise pays for bundled services. If he pays more, new items gets added to the package. An example can explain it better:
Let's say you need BI software for the following reasons:
Digging into complex data analytics
Applying time-series zooming when scanning large data sets
Adding meta data layer for a better flow of information
Personalize real-time data for key business people
You find a software with two fee structures. The first structure allows you to all of the features but for a limited number of users. In the second fee structure, the software performs any one or two of these tasks, but all your employees can access it.
Once you understand the fee structure, you can decide which of these two models would suit you best.
Data integration model
Data integration is a key area of business intelligence. We know data warehousing is critical to business decisions. According to research, data integration accounts for 80% of data warehousing.
Business intelligence software options differ from each other in regard to data integration model. SMBs need to identify their needs and select a model accordingly. They need to carefully observe how the software loads, cleanses and maintains data sources.
Below are some popular communication architectures:
Canonical data model: It's a design pattern, which is used in enterprise atmosphere for the purpose of communication between data formats (mostly XML-based).
Connector-based model: In this model, a connector communicates between the application and centralized broker for the integration of a wide variety of information.
Centralized system: In this model, a centralized system handles everything including communication and security. If it's a service-oriented architecture, it involves the enterprise service bus (ESB) model for communication.
SMBs need to clearly ask vendors about the communication architecture of the software and select or reject it based on that.
SaaS BI
Enterprises of all scales are leveraging the 'cloud'. That's because it simplifies business operations and reduces the budget.
Observing that, many BI vendors have switched their software to a cloud-hosting network. But some vendors still follow the archaic hosting model where the software is hosted on a physical machine.
How to know whether the BI software is cloud-based?
Simple. Ask the vendor if the software delivery model is SaaS. SaaS is different from on-premise access. In case of SaaS, SMBs pay for software license and support.
What are the benefits of SaaS BI software?
Agility, scalability, deployment speed and accessibility. Unlike on-premise BI, cloud applications can be quickly scaled to meet the changing needs of an organization. Cloud doesn't require any additional hardware or software, accounting for rapid and trouble-free deployment. Cloud applications come with mobility - one can access them on the go and from all types of devices.
Depth of analytics
For SMBs, big data analytics is the way to go forward. At the core of business intelligence is business analytics. Data warehousing, enterprise information management architecture, KPIs and performance management are all part of business analytics. If the analytics is of subpar quality, then the intelligence output would be poor.
High-quality analytics gives you answer to the following questions:
What has happened to your business?
Why has it happened?
What you should know about your competitors, customers and partners?
When you have answers to these questions, you can strategize better; that's precisely what business intelligence (BI) strives to achieve - it enables you to take better and more informed business decisions. Future of business intelligence is attainable insight and big data analytics is its leverage.
SMBs shouldn't just select any BI software. Before selecting the software, they must make sure the software offers state-of-the-art analytics.
Summing up
The five tips shared here are tailor-made for small and medium sized businesses. So, if you run a small or medium enterprise, follow these tips, select a useful BI software to take right decisions and propel your business.
Image Courtesy: pixabay.com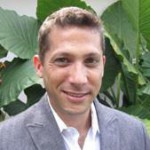 Adam Frankel is President and CEO of Frankel Interactive, a leading South Florida digital agency specializing in custom websites development, ecommerce development and digital marketing. For over 15 years he's been working with businesses and government agencies to bring their organizations online in order to build brand awareness, communicate with stakeholders, generate leads and drive sales. His belief is that all businesses need to keep up with technological trends including the continual transition from desktop to mobile, search engine algorithms changes, and social media engagement. His goal is to help them implement strategies to successfully compete in an ever crowding digital marketplace. When he isn't touting the benefits of web-based marketing, he enjoys fishing and spending time on the waters surrounding Miami with family and friends.
Comments ():
Snail-Mail
1835 N.E. Miami Gardens, Suite 514
North Miami Beach, FL 33179