5 Free and Paid Marketing Tools that SMBs Can Use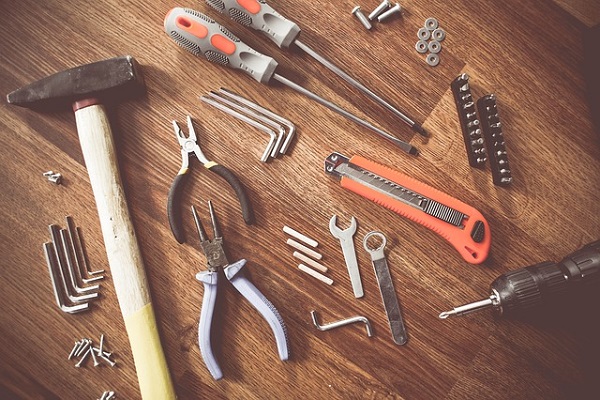 Online marketing has become highly automated these days. We're no longer having to manually manage each social network and campaign individually. There are tools now available that aggregate our favorite platforms and enable us to control our efforts from a single dashboard.
To try and take care of it manually is simply too aggravating not to mention a waste of time and money.
Assuming you be subscribing to the notion that automation makes your life easier, here's a list of free and paid tools you can leverage in your online marketing efforts:
LinkedIn advanced search
LinkedIn is not a search engine, so don't expect their new search feature to show you results for product searches. LinkedIn Advanced Search connects users and lets you find industry thought leaders. Business owners looking for networking partners can leverage this feature.
What's new in Advanced Search?
The new search feature, show results based on boolean strings. There's an option for negative search. See the screenshot below: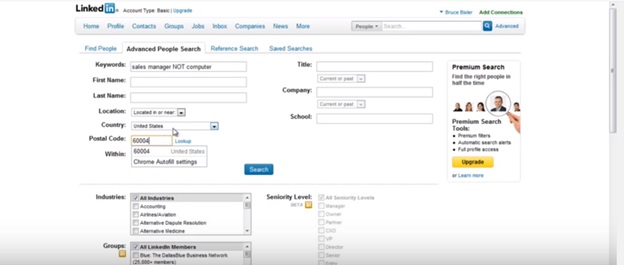 We used "sales manager not corporate" as the search query. Such queries narrow down the results pool. Had you used "sales manager or artists", then the query pool would have been huge because LinkedIn would have shown people from both professions. The query "sales manager and artists" would have prompted LinkedIn to display only those people, who are both artists and sales managers.
The boolean search feature adds flexibility to in-network searching and paves the road for influencer marketing. The industry thought leaders are influencers and connecting with them leverages knowledge sharing. LinkedIn acquired Pulse in 2013 for just this reason. Earlier, it was only a recruitment platform, but Advanced Search and Pulse have turned LinkedIn now into a marketing platform.
It's totally free to use LinkedIn Advanced Search.
Hootsuite
Promoting a brand separately on each social network takes time and effort. Hootsuite consolidates brand promotion on social media - it has an integrated dashboard that lets you add 35 social channels including Facebook, Twitter, Tumblr, Flickr, Foursquare, Instagram and more.
With Hootsuite, you don't have to worry about team management anymore. It makes task allocation super-easy. Whenever a member of your team logs into the dashboard, he can see what tasks have been assigned to him.
Similar to team management, Hootsuite eases up customer management. An administrator can delegate customer messages to team members and customer service reps can show those messages to customers. Hootsuite aids in email marketing too - the number of clicks, popular links, demographic info of clickers are among the insights that Hootsuite shows to email marketers.
Put simply, there's a huge difference between marketing with Hootsuite and without Hootsuite.
Hootsuite is paid tool.
Similarweb
This tool offers stats and analytics related to web traffic. The free version of the tool doesn't consist of very many features, but the paid version comes with a suite of cool ones.
What I like best about Similarweb is that it brings all web marketing activities and traffic analysis data under one roof. A marketer gets all sorts of information related to incoming visitors, traffic on competitor site, engagement metrics, suggested keywords for organic and PPC campaign and more.
Although useful, none of these features is unique. There are hundreds of other tools with the same features. So, where lies the uniqueness? Well, Similarweb is unique for traffic prediction accuracy, for identifying top mobile keywords, for delivering insights related to cross-device traffic, for separating conversion funnel from doorways.
Very few tools can offer so many benefits and excel in every department. And it this that accounts for the uniqueness of Similarweb.
GoAnimate
Visual content is the game changer, it can achieve what text-based content stuggles to - grabbing attention from visitors.
When it comes to visual content, videos fare better than images. Professional looking videos involving models are outrageously expensive. Animation videos are comparatively less expensive, but still can cost a lot of money.
Using GoAnimate, you can create a professional-looking animated video without needing to hire a professional. I used GoAnimate myself and my experience with this tool has been positive. I not only created videos for a landing page, but also to increase engagement for the social media campaigns I was running at that time. Videos are rarely used for drip marketing campaigns. But stats indicate including a video in an email can cause a whopping 200% increase in CTR.
The simple interface and customizable templates of GoAnimate enable you to create cool videos and embed them into your email. Voiceover is often a headache for video makers. But GoAnimate has built-in music libraries. You can choose from hundreds of pre-animated characters and backgrounds. Whether you want to create brand promotion or explainer videos, GoAnimate makes your work easier.
GoAnimate is a paid tool, but SMBs can easily work it into existing budgets as needed.
Buzzsumo
Why Buzzsumo in the list?
Because it makes content curation very easy. In 2016, content curation is the holy grail of content marketing. Over 80% of curators aim to achieve thought-leadership. An almost equal number of marketers curate content with the hope of improving brand visibility.
It's difficult to find a trusted filter and relevant information on the web. Consumers have faith in peer recommendations, but they value neutral opinion from strangers more. Through content curation, a brand can provide them unbiased opinion and useful information. This is how brands can establish thought-leadership.
Because most brands are curating content, there's a competition. Buzzsumo has state-of-the-art features like "influencers" and "monitoring" which make it easy to stay ahead of the competition. Buzzsumo's smart algorithm searches for the most shared content on the web for various topics, and upon finding the content, filter it by its proprietary metrics.
To add more, Buzzsumo can be used for content creation alongside content curation. The tool lets marketers discover content ideas as well as optimize formats and headlines, and command brand loyalty.
Very few tools can facilitate both content curation and creation and be equally good at both. Buzzsumo is a smart marketer's pick and rightly so.
The agency package of Buzzsumo is for SMBs. It costs only $300/month.
Conclusion
There are free and paid tools in this list. SMBs can use all of them. Sure, they can pay for expensive marketing automation tools, but why waste hard-earned money when the tools described here can take care of their marketing needs?
Image Courtesy: pixabay.com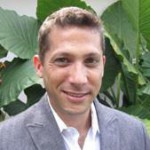 Adam Frankel is President and CEO of Frankel Interactive, a leading South Florida digital agency specializing in custom websites development, ecommerce development and digital marketing. For over 15 years he's been working with businesses and government agencies to bring their organizations online in order to build brand awareness, communicate with stakeholders, generate leads and drive sales. His belief is that all businesses need to keep up with technological trends including the continual transition from desktop to mobile, search engine algorithms changes, and social media engagement. His goal is to help them implement strategies to successfully compete in an ever crowding digital marketplace. When he isn't touting the benefits of web-based marketing, he enjoys fishing and spending time on the waters surrounding Miami with family and friends.
Comments ():
Snail-Mail
1835 N.E. Miami Gardens, Suite 514
North Miami Beach, FL 33179